About Surgical Extraction
The teeth don't always develop in the right way, in the right place, or at the right time, which leads to impacted teeth. An impacted tooth cannot properly "erupt" through the gumline, which can lead to pain, infection, and problems with other teeth. The most commonly known impacted teeth are the third molars (wisdom teeth), but other teeth may be impacted as well. Since an impacted tooth is still below the gumline, it typically requires a surgical tooth extraction. Dr. Prashant Reddy and Dr. William Phillips are board-certified oral and maxillofacial surgeons (OMS) at Garland Oral Surgery and Dental Implant Center who perform surgical tooth extractions for wisdom teeth and other impacted teeth. Schedule a consultation to learn more about how surgical tooth extraction can keep the mouth healthy and comfortable.
Surgical tooth extraction is typically performed to remove the wisdom teeth when a patient is in their late teens or early twenties. Waiting too long to have the wisdom teeth removed may lead to a more extensive and painful surgery. A surgical tooth extraction may also be used to remove an impacted tooth that does not fit in the mouth. An impacted tooth may lead to cysts, infections, and problems to the neighboring teeth. Patients should have the mouth checked for impacted teeth before receiving orthodontic treatment to avoid complications.
Patients will typically need intravenous (IV) sedation during a surgical tooth extraction, but other methods of anesthesia may be added based on the patient's needs. A preoperative consultation and physical examination is mandatory for patients undergoing IV anesthesia for surgery. Patients should have nothing to eat or drink six hours prior to their surgery and they should arrange for a responsible adult to take them home after the procedure.
Our staff is trained in assisting with intravenous (IV) sedation or outpatient general anesthesia in our state-of-the-art office setting. Patients are continuously monitored during and after surgery. Once the patient is prepared, our surgeons will make an incision in the gumline to reach the tooth. Using special tools and techniques, they will safely remove the entire tooth (crown and root) from the jawbone. Once all the needed teeth have been extracted, the gums will be cleaned and the incisions will be closed.
After a surgical tooth extraction, patients may have some discomfort that can be treated with over-the-counter pain medicine or pain medication prescribed by Dr. Reddy or Dr. Phillips. There is usually some redness, swelling, and light bleeding for a few days after the surgery. Patients are encouraged to use ice packs on the affected areas and they typically prefer a liquid or soft foods diet for a few days. Our surgeons will go over care instructions to help patients keep the treated area clean and improve their recovery.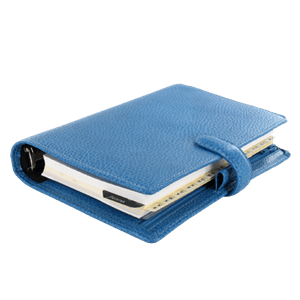 The longer you wait to remove an impacted tooth, you are risking a more painful and extensive oral surgery, as well as possible infections. Most people will need their wisdom teeth removed to prevent future problems, so schedule your appointment with our surgeons to learn about your options for surgical tooth extraction. With proper sedation and advanced equipment, patients at Garland Oral Surgery and Dental Implant Center can minimize their discomfort and future dental problems.