There are many options to repair a damaged tooth, including a filling, crown, root canal, and more, that can be performed by a general dentist. However, if these do not work or are not performed in time, the tooth may need to be extracted. By removing the tooth, the problem can be kept from spreading to other teeth so the patient's oral health can be restored. Dr. Prashant Reddy and Dr. William Phillips, board-certified oral and maxillofacial surgeons (OMS) in North Texas, perform simple tooth extractions to remove teeth that are decayed, broken, or infected. They can help patients replace the extracted tooth with a dental implant or work with an orthodontist to adjust the position of the other teeth. Schedule a consultation to learn more about simple tooth extraction at Garland Oral Surgery to prevent larger dental problems.
A simple tooth extraction is used when the tooth is fully visible above the gum line, but it needs to be removed because of an infection or extensive decay. It's important to remove the tooth (or teeth) before the decay and infection spread to other teeth. To maintain the health, function, and appearance of the mouth, the removed tooth may be replaced with a dental implant that is attached to a crown, bridge, or denture. If the extracted tooth is not filled with a dental restoration, the gum tissue and jawbone may begin to atrophy, which may require grafting and other oral surgeries to repair.
Each patient's initial appointment will consist of a consultation explaining his or her diagnosis and treatment options. Occasionally, surgery can be performed the same day as the consultation. However, a complex medical history or treatment plan will require an evaluation and a second appointment to provide treatment on another day. Dr. Reddy or Dr. Phillips will talk to each patient about what he or she should and shouldn't do before surgery, anesthesia options, and what to expect after the extraction.
Once the anesthesia is active, our surgeons will begin the simple extraction. Using a tool called an elevator to loosen the tooth, they will then be able to remove the tooth from the jawbone. Patients may feel some pressure or mild discomfort during the extraction, but with proper anesthesia, patients should not feel any pinching or pain. Once the tooth is extracted, Dr. Reddy or Dr. Phillips will clean the area and may use stitches to close the gums.
Patients are advised to rest after a simple tooth extraction and use over-counter-pain relievers as directed to minimize any discomfort. Patients may also use cold compresses to reduce swelling in the treated area. The staff will go over post-procedure instructions, including how to care for the teeth and gums for faster healing. If a dental implant is needed to replace the extracted tooth, patients will be schedule for a second procedure once they have fully healed.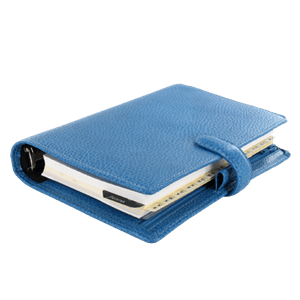 Don't let a broken, infected, or decayed tooth ruin your whole mouth. Schedule a consultation with Dr. Reddy or Dr. Phillips at Garland Oral Surgery and Dental Implant Center to learn more about simple tooth extraction to treat the problem before it spreads and causes larger health issues. With proper sedation and advanced tools, we can help you restore your oral health.