Orthodontics, including traditional braces and removable teeth aligners, can help move teeth into their proper position for a healthy, attractive smile. However, to get the best results from orthodontic systems, impacted teeth need to be addressed and repaired before treatment. Dr. Prashant Reddy and Dr. William Phillips, board-certified oral and maxillofacial surgeons (OMS) at Garland Oral Surgery, treat impacted teeth with simple or surgical extraction to prepare the mouth for orthodontic treatments. An impacted tooth may be hiding in the gumline and need help "erupting" from the gumline. A simple extraction will expose the tooth and allow it to grow properly before orthodontics are applied. In other cases, an impacted tooth may be causing crowding that would prevent the other teeth from correct spacing, so a surgical extraction should be performed. Schedule a consultation at Garland Oral Surgery and Dental Implant Center with our surgeons to have a pre-orthodontic exam.
Before scheduling an appointment with an orthodontist to discuss teeth straightening treatments, patients should visit Dr. Reddy or Dr. Phillips to make sure their teeth are ready. They can help prepare the teeth for orthodontics by helping a tooth erupt from the gumline or by removing an impacted tooth. Since orthodontics can be expensive and time-consuming, it's important to make sure the results are not ruined by a blocked tooth that may come in later.
During the patient's consultation, Dr. Reddy or Dr. Phillips will assess the position of each tooth and look for any potential problems. An impacted or erupted tooth can be difficult to see with the naked eye, so special tools like digital X-rays are used to see the hidden areas of the mouth. They will work with each patient to create a treatment plan that addresses his or her needs and readies the mouth for future orthodontic work. Patients will be given pre-surgical instructions based on their treatment plan so they can be prepared for their surgery and recovery.
Patients will be given an appropriate level of sedation and anesthesia to minimize their discomfort and anxiety. For a tooth that has not erupted, our surgeons will use a surgical tool to remove the gum tissue that is blocking the tooth. The newly exposed tooth may be allowed to grow on its own or assisted with an orthodontic bracket. For an impacted tooth, they will perform a surgical extraction to remove the whole tooth (both the crown and root). The incision will be cleaned and closed for proper healing.
Patients may have some discomfort, inflammation, or bleeding after their surgery that can usually be treated with a cold compress and over-the-counter pain relievers. Patients will be given instructions on how to care for their mouth, which may include special mouth rinses or antibiotics. Patients should schedule a follow-up appointment so Dr. Reddy or Dr. Phillips can assess the results and adjust the treatment plan if needed. They will help patients determine when their teeth are ready for orthodontic treatment.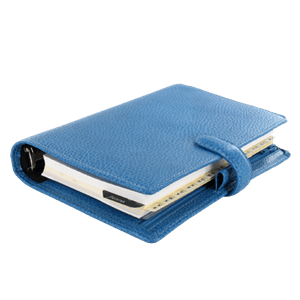 Schedule a consultation with Dr. Reddy or Dr. Phillips at Garland Oral Surgery and Dental Implant Center to make sure your teeth are ready for orthodontics so you don't waste time and money. At your appointment, they can use digital X-rays and other technology to determine if you need pre-orthodontic treatment. A custom treatment plan can be created to prepare your teeth before orthodontics for longer-lasting and more attractive results.