Dental restorations (crowns, bridges, and dentures) are used to fix the appearance of the smile and maintain the function of the teeth. While some patients chose removable dentures or restorations that are glued in place, patients can get more secure, longer-lasting results with dental implants. A dental implant replaces the natural tooth root in the jawbone with a metal screw that can then be attached to a crown, bridge, or denture. As board-certified oral and maxillofacial surgeons (OMS), Dr. Prashant Reddy and Dr. William Phillips can properly place dental implants in the jawbone to prepare the patient for an implanted crown, bridge, or denture. If needed, bone grafting can be performed to augment and strengthen the jaw so the implant is secure in the jawbone and gums. To learn more about dental implants and dental restoration options, please schedule a consultation with our surgeons at Garland Oral Surgery and Dental Implant Center.
A dental implant is a great option for patients who do not have a natural tooth root to support a false tooth after gum disease or decay. Dental implants can also help patients who want to eliminate the hassle and discomfort of removable dentures, since implanted teeth are easier to care for and have fewer food restrictions. Also, patients choose dental implants to restore their teeth because they are typically longer-lasting than non-implanted dental replacements. Dr. Reddy and Dr. Phillips will help every patient go over his or her options and create a unique dental surgery plan.
During each patient's consultation, a treatment plan will be created and the surgery or surgeries will be scheduled. Dr. Reddy and Dr. Phillips will go over any pre-surgical instructions, including sedation options and anything the patient needs to know before his or her surgery. They may give the patient a prescription for antibiotics to fill and anything else that needs to be ready before the surgery. Before the implant is placed, our surgeons may need to perform an extraction or bone grafting to prepare the jaw and gum for the surgery.
On the day of surgery, the patient will be given anesthesia and sedation to minimize discomfort during the procedure. Once the patient is prepared, Dr. Reddy or Dr. Phillips will create a hole through the gum tissue into the bone to fit the implant. After the implant is securely placed in the jawbone, they will close the incision made in the gums. A healing cap and temporary restoration may be placed while the implant is healing into the bone (osseointegration) to maintain the normal appearance and function of the mouth. It typically takes about 3 – 6 months for the implant to bond with the bone before the implant is ready for the permanent restoration.
After surgery, patients should be taken home by a responsible adult who can watch them during their immediate recovery. There may be some bleeding, redness, or swelling in the implant area for 1 – 2 days after surgery. Patients should plan to follow a liquid or soft foods diet for a few days that avoids extremely hot or cold temperatures. For any pain after the surgery, patients can use an over-the-counter pain reliever as directed or may talk to our surgeons about prescription pain medication. To speed healing, patients should rest as much as possible after surgery and keep their mouth clean with special rinses recommended by Dr. Reddy and Dr. Phillips. The temporary covers placed over the dental implant should be used as directed and kept clean until the patient's dental implant is ready for the permanent restoration.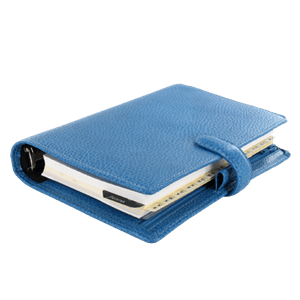 Avoid future oral health problems by talking to our surgeons about the benefits of implanted dental restorations. A missing tooth may look unattractive, but more importantly, it can alter your speech and chewing if left untreated. Over time, a missing tooth can cause damage to the gums and jawbone that can become painful, which will require more invasive and expensive oral surgery. Schedule a consultation with Dr. Reddy or Dr. Phillips at Garland Oral Surgery to learn about your dental implant options.