April is Oral Cancer Awareness Month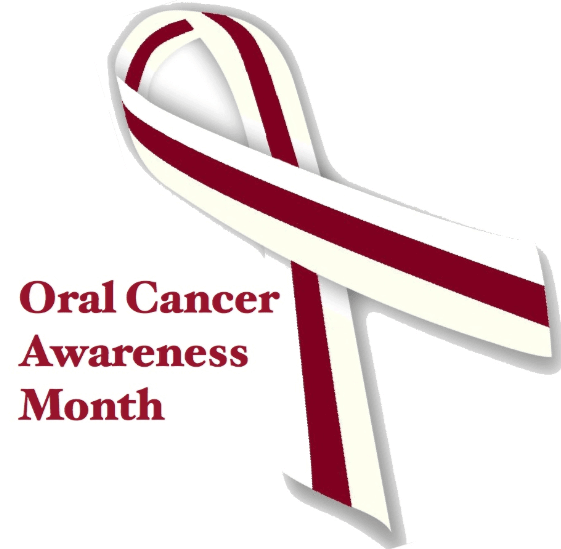 At Garland Oral Surgery and Dental Implant Center, we have extensive training in screening for and treating all types of oral pathologies in the mouth, jaws, and salivary glands. The best way to prevent oral pathologies from developing is to visit your dentist regularly. If you notice any significant changes in the texture, shape, or color of your mouth's lining, or if your dentist identifies any pathology, please contact Garland Oral Surgery immediately. Dr. Phillips is an expert in the diagnosis and treatment of oral pathologies and is happy to meet with you.
Maintaining proper oral hygiene habits helps prevent oral infections and allows your teeth to remain in good health. However, it's still important to visit Garland Oral Surgery regularly and to periodically inspect the inside of your mouth and underneath the tongue using a mirror. If you notice any of the following symptoms, you may have discovered the beginning of a pathological process:
Sores inside the mouth that bleed and do not heal
Reddish or whitish patches that develop inside the cheeks, the lining of the mouth, or on the surface of the tongue
Increased swelling that doesn't go away
Thickening of the mucosa (lining of the mouth)
Lumps forming on the neck or inside the mouth
A change in the shape, texture, or color of your mouth's lining
If any of these symptoms are present, please contact Garland Oral Surgery immediately to set up a consultation and biopsy appointment with Dr. Phillips.
The mouth is vital in many everyday tasks, which makes it incredibly susceptible to germs and bacteria. Many types of oral pathologies can develop as a result; some of the most common pathologies include chronic ulcers, oral cysts and tumors, salivary gland diseases, oral fungal infections, herpes simplex viruses, infections, and oral cancers. When oral pathologies are detected sooner rather than later, they are almost always treatable. We are here to help. Please feel free to contact Garland Oral Surgery if you have any questions.